---
Goals
What is Digital Scoresheet?
Digital Scoresheet Inc. (DSI) has developed software to increase the ease of scorekeeping. No more handwriting on a form. Our software and integrated websites provide the following benefits: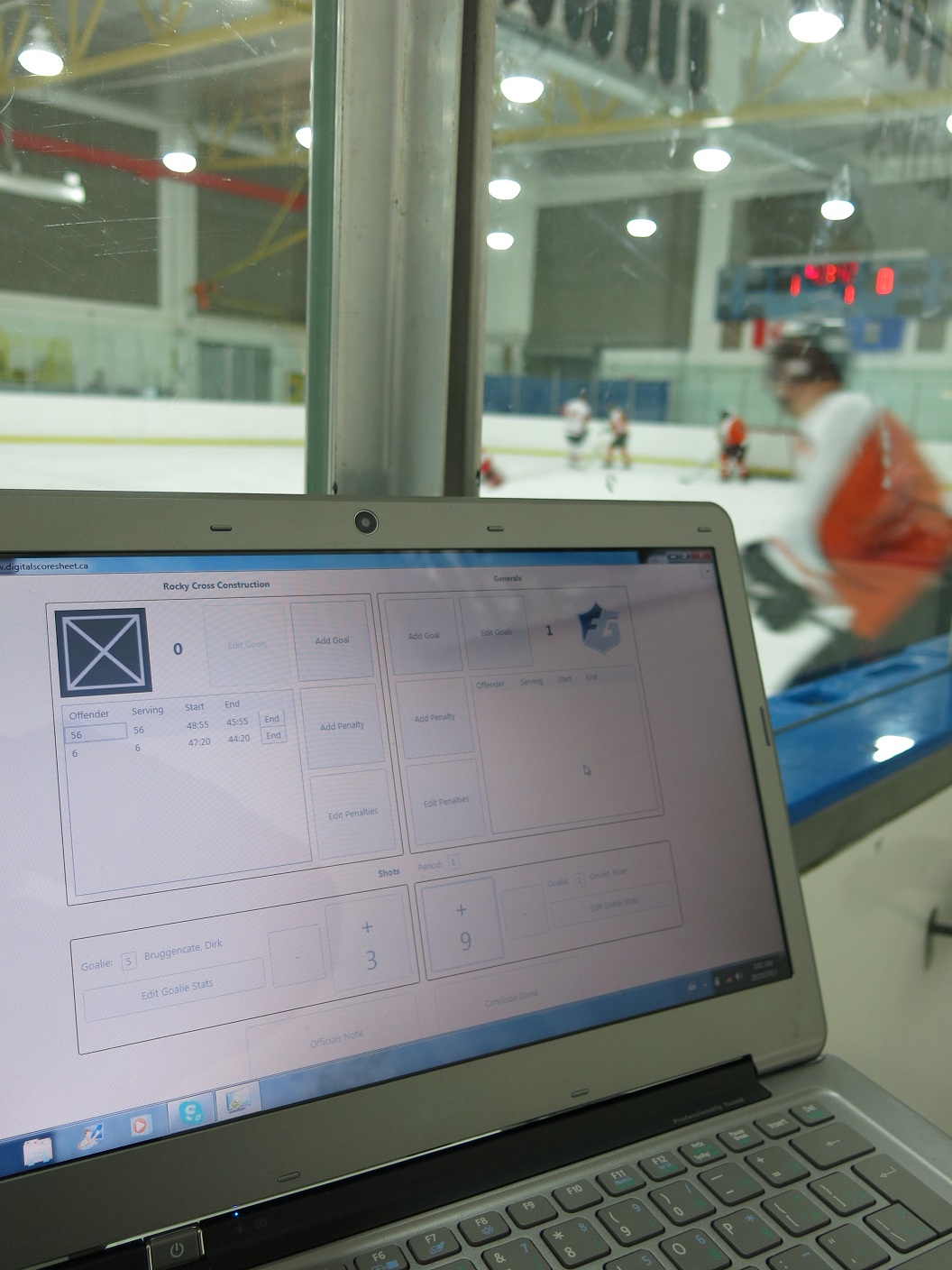 Keep score during the game on a laptop or tablet with Digital Scoresheet.
Once the game is over the program will automatically populate a scoresheet in the correct format.
Scoresheets can be emailed to the opposing team's coaches and managers and any other regulatory body.
No more data entry! Scoresheets can be uploaded to your website with the click of a button, resulting in quicker access to stats.
DSI is happy to work with your current web host to link to the program or build you a custom site that includes the integrated Digital Scoresheet.
What does Digital Scoresheet do for my team?
Rosters are loaded once at the beginning of the season and any changes can be updated on the computer at the game.
Team schedules are loaded into the system at the beginning of the season. Once the game is chosen from the schedule, team rosters, arenas, date, time and game type are all automatically populated. Any changes can be made using a drop-down menu.
Goals and penalties are recorded with the click of a mouse. If a recording error occurs, it can be easily corrected.
DSI software reduces the amount of time required by the team manager to prepare the scoresheet prior to the game and transferring to individuals post-game.
Save money! No more costly league fines because of illegible scoresheets, data entry errors or late scoresheet submissions to the league.
Eliminate the time and hassle of data entry. Digital Scoresheet will automatically load the game results and stats to your website.
All scoresheets are stored on our server and can be accessed at any time by authorized team personnel, resulting in less paper to store and keep track of.
DSI software is as easy to use as any app on your cell phone, making the scorekeeper volunteers' job much easier.
At the conclusion of the game the program automatically creates a scoresheet in the correct format to email to coaches and officials.
DSI is easy to download from our website. When keeping score, if no internet connection is available at the arena, no problem! Scoring can be done on the program and updated on the internet once a connection becomes available.